14th of June 2021
Good news customs have now completed the scan and released the container which has been booked in for delivery to my warehouse in Leeds on Thursday the 17th of June, please allow time for me to plan and process all orders as I have some still as far back as December so I must prioritise these first then January in to March and then April to June.
Thank you all for the patience and support.
Tony
11th of June 2021
Container still being held for scan so the delivery date has now changed from below, I will chase again on Monday 14th of June, I am trying my best to get all the cargo released asap.
10th of June 2021
Shipment has arrived at a UK port and is currently being scanned by customs, I think someone doesn't support Leeds :-/, as soon as it has cleared I will then contact everyone with a delivery day and rough time slot, I will be using DPD to deliver to Scotland and the South Coast.
1st of June 2021
The shipment is due in to port on the 7th of June and will then be in the process to go through customs, the shipment will then be delivered to my warehouse between 9-12th of June. I will start to route all deliveries and pre plan the slots but we can't confirm a delivery date until after the shipment has been delivered. Thank you all for your patience and I can assure you that it will be well worth it.

14th April 2021
Unfortunately due to several shipping problems and delays we have only just managed to get some available space on a shipping vessel, this is still due to Covid-19 and also more recently the Ever Given container vessel blockage in the Suez Canal which was on the news, the new delivery dates are now below.
The second batch KOTN45 Marcelo Bielsa Sculptures have now been dispatched from our factory and will be delivered to everyone that has placed an order within the first two weeks of June 2021, everyone that has placed an order will receive a personal email with more details by the 15th of April 2021, if you have not received one please check your spam/junk folder.
The first batch of Billy Bremner Sculptures have also been dispatched from our factory and will also be delivered within the first two weeks of June 2021.
The second batch of Billy Bremner Sculptures orders placed on or after 14th of April 2021 will be delivered in July 2021.
23rd February 2021
The second batch is now nearly completed and ready to ship but due to COVID-19, the items are most likely to arrive in mid to late April. COVID-19 is still causing an impact with available shipping containers. We thank you for your order, support and patience and we are really sorry for these delays.
24th December
We have managed to deliver all items that were ordered on the first batch which was sold out, the second batch is now due in at the end of February/early March 2021, we will contact all everyone as soon as the stock has come in to our warehouse with a delivery date.
27th of November
Delays due to port congestion in the Far East due to Covid-19 have now impacted the delivery of our King of the North statues, the new ETA for the shipment to the UK port is the 11th of December which will mean delivery to the distribution hub will now be around the 15th of December. I will still make sure that all orders placed (before 3pm 24th October) will be delivered before Christmas. I plan to start contacting customers to pre book in the delivery slots as soon as the shipment has been booked in with the hub, I won't be able to pre book any delivery slots until this date has been confirmed.
Thank you for your support and patience. MOT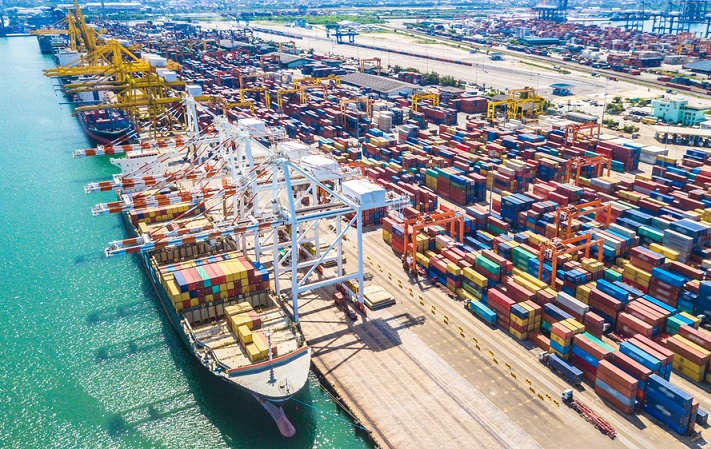 12th of November 2020 Update
Good news the first batch is now on the sea and the ETA of this shipment is currently the 29th of November, when the shipment arrives at the UK port the usual delivery time scale is 5 working days to the distribution hub, we will then start dispatching the orders and I aim to have all the deliveries completed in the first week of December (depending on any Covid-19 related delays or any changes with the government advice due to any further lockdown restrictions).
We will start to pre plan deliveries as soon as the delivery has been booked in with the distribution hub to allow everyone to accept/decline the delivery slots, if in the West Yorkshire region I will aim to deliver with the truck so you can get some pictures and see some other ideas I have been working on. Thanks again for the patience and kind messages of support.
24th of October 2020 Update
Thank you for your purchase of the pre order item, The King of the North Mini Marcelo Bielsa sculpture. I am excited to show you a sample of the sculpture that you will receive (minus the box and certificate of authenticity). 
I am sorry for the delay but the first sample that was sent to me in September I was not completely satisfied with and I made a number of improvements to it, changing the colour (opting for a more gold shade) and slight tweaks to the design, making the bucket so it is permanently fixed to the sculpture, also adding the TC logo and the edition number to the bucket too, it will still come with a shield and this will be separate to the main sculpture. I think that the outcome and feedback so far has been immense and everyone that I have shown the old/new KOTN to have been really impressed with it.
Unfortunately, a personal inspection on the first sample sent to me could not happen, otherwise I would have flown out to inspect the first sample sent but COVID-19 stopped this. Therefore, I stopped the shipping of the completed first batch and the new & improved sculpture order is coming in December for the current 300 people who have already placed their orders (before 3pm 24th October) and I promise I will deliver all of these 300 before Christmas Eve. The current schedule is showing that the shipment will arrive in the first week of December, but this can change slightly and like everyone else it is totally out of my hands. I have done everything I could possibly do to create this sculpture and my original aim was to get the full 2020 sculptures here in November.
If you pre order after 3pm on Saturday 24th October 2020 your King of the North sculpture will be coming in Jan/Feb 2021. Although, I do expect some cancellations from this announcement, which will mean that the earliest new orders will receive their order in December, but I won't know this until my customers see this update and decide if they are willing to wait. I am still dedicated in continuing the good charitable work that I have started this year. So £5 from every sale will be split equally and go towards supporting three Yorkshire based charities;
Martin House Children's Hospice 
The Ciaran Bingham Foundation Trust
We will only making 2020 limited edition sculptures, each one will come boxed with a certificate of authenticity and individually being numbered from 1 to 2020.  Anyone who has placed a current order and is not happy with the new sculpture please email your order number/name and I will request a full refund asap. info@clarksculptures.com
If you are happy with the new version, then I can tell you that you will not be disappointed and it will be worth the wait. Thank you for your patience in advance. Furthermore, if you are one that purchases one of the 2020 sculptures you will be given first refusal on further limited-edition statues that ClarkSculpures.com team designs and creates.